BEST SANDALS IN 2021
Lukas Otobashi 25th June 2021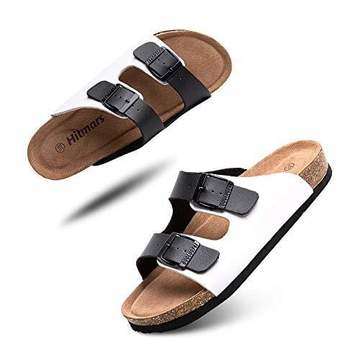 Best Sandals of 2021
Sandals and your next trip away
Sandals, Flip Flops,
Slides
...whatever you need we can help you find the sandals you need for your next trip away.
Sandals
are essential for your summer wardrobe. Good quality sandals for every occasion can allow you to enjoy your trip or holiday without having to worry about anything else while being stylish and keep your feet cool.
The Material
Either if you are going for Dunlop or any other make picking a good pair of sandals will allow you to wear them at the beach, pool, and late on at the town. Make sure to get sandals with a durable and solid rubber sole to get the maximum out of your purchase. Depending on your style and preference you can choose sandals with arch support for your feet to move naturally and wear your sandals longer during the day.
Use, Style and EVA foam
If you are planning to wear your sandals or slides all day long, make sure to get the ones that are shock absorbing for you to be comfortable on every surface. Also, look for sandals and slides that use EVA foam to maximise your comfort and get the maximum out of your purchase.
Waterproof and Durable Sandals
When looking for the best sandals and slides out there make sure to look for waterproof, comfortable, and durable. While you want to get the most out of them having non-waterproof sandals will make them worn out in no time with just a walk to the pool or the beach, not to mention the sweat. Keep in mind to purchase solid rubber or synthetic sandals to get the most out of it and prevent damage.
Check out the best men's sandals:
Soleheaven's Sandals