The Best of UltraBoost Week
THE BEST OF ADIDAS ULTRABOOST WEEK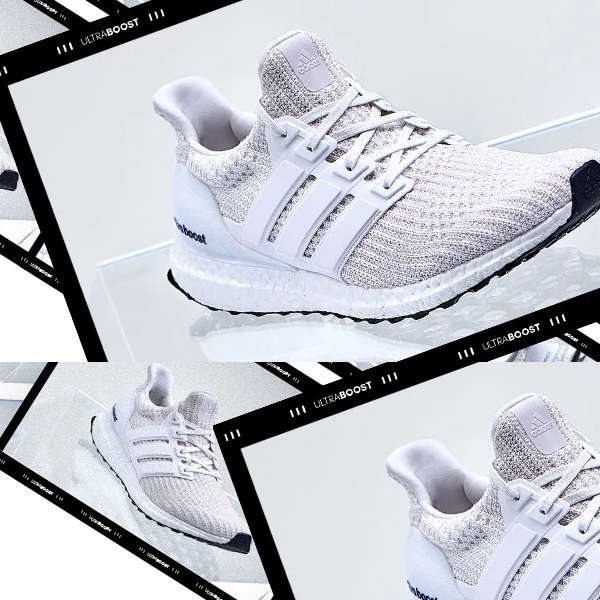 LET'S CELEBRATE THE ULTRABOOST
The head honchos in herz have given the sneaker fraturnity a real treat this week with 170 colourways in the, i quote 'the greatest running sneaker of all time' and who are we to contest a statement like that. The folks over at Asics, Saucony, New Balance and Brooks may complain but not us. I guess bold statement of this nature will give the competitors of adidas real fire in their bellies to innovate the next generation of running silhoeuttes that could knock theses guys from the pinncle of footwear performance.
CHECK SOLHEAVEN'S ADIDAS COLLECTION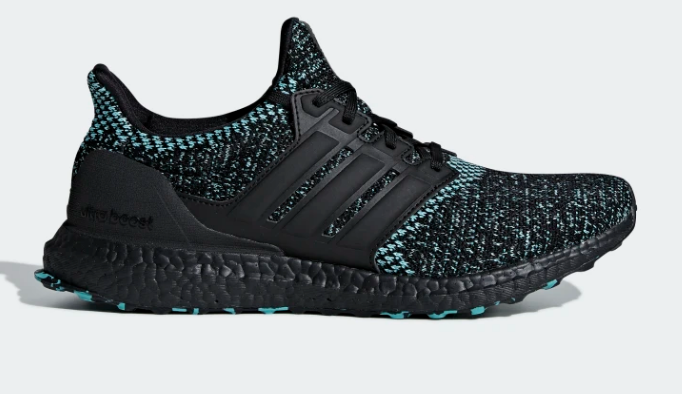 ADIDAS ORIGINAL ULTRABOOST 'CORE BLACK / TRUE GREEN'
This Core Black / True Green edition of the adidas UltraBoost is a new player joining the world famous Ultraboost stable.
Here we see effectively a triple black Ultraboost accented with hits of True green threaded through the primeknit upper.
Launching 05.12.2018 @ 23:00 GMT
CHECK SOLEHEAVEN'S ULTRABOOST COLLECTION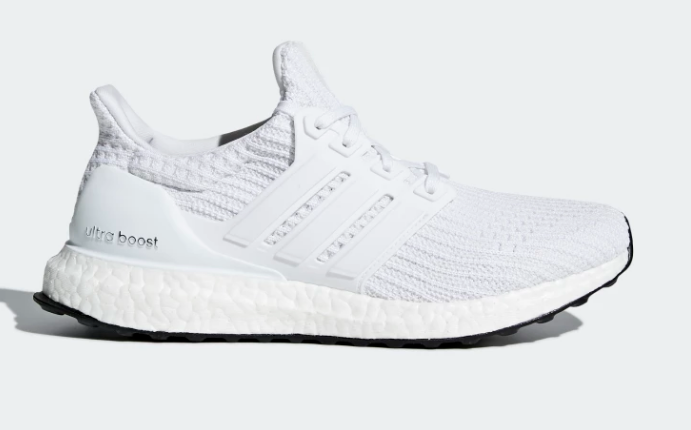 ADIDAS ORIGINAL ULTRABOOST 'FTWR WHITE'
We accept that triple white is not a great option for runners in the winter, but lets be real. The adidas Ultraboost transcends fashion and performance and everyone appreciates a triple white sneaker and there is no better than this adidas ultraboost in ftwr white!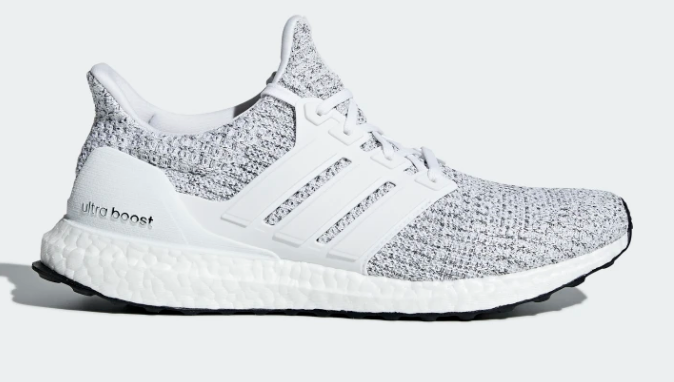 ADIDAS ORIGINAL ULTRABOOST 'OREO'
This oreo rendition of the adidas ultraboost has been the go-to for many sneaker connoisseurs over the years as the oreo colourway concept has a rich history in basketball and many iconic Air Jordans have sported this historic colour palette.
Join the oreo squad today!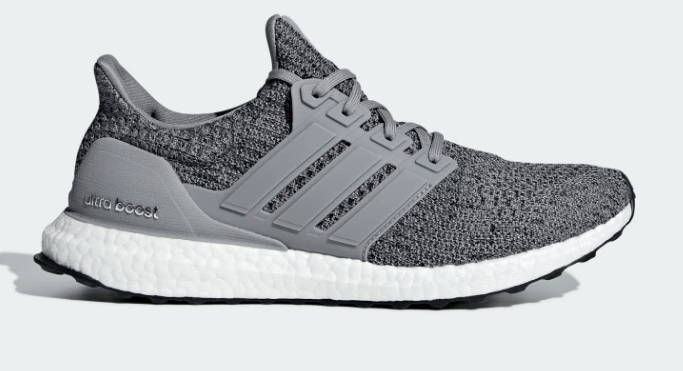 ADIDAS ORIGINAL ULTRABOOST 'GREY THREE'
Grey sneaker is often the staple for many people as they sit nicely with many outfits from denim to track pants and that makes them a truly versatile for many.
When you combine versatility, comfort and style its hard to look any further than the adidas originals ultraboost in grey three.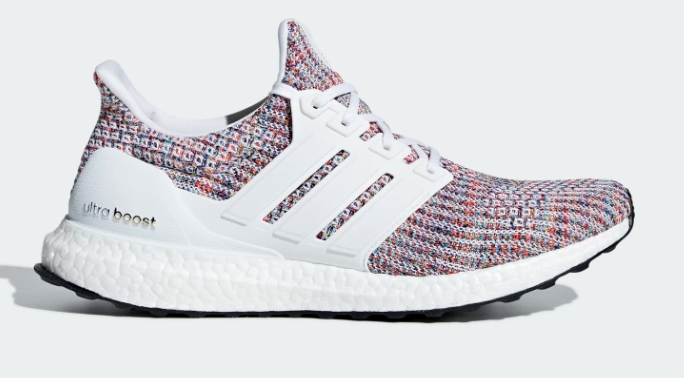 ADIDAS ORIGINAL ULTRABOOST 'FTWR WHITE / COLLEGIATE NAVY'
This reminds us of the Kith / Ronnie Fieg collaboration from 2016 which now flips for over $1,500 per pair.
Picking up grails for that kind of money is beyond most of us, but the adidas Ultraboost in ftwr white / collegiate navy emulates that hype shoe and give you a chance to get close to grail status.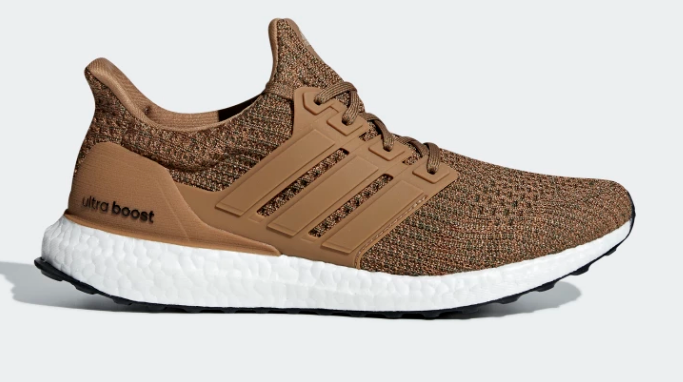 ADIDAS ORIGINAL ULTRABOOST 'RAW DESERT'
As the Ultraboost is technically a performance running products it rare to find a colourway that carries true contemporary styling, however, we have managed to source and locate this unicorn in the Raw Desert colourway.
This is your opportunity to park that sports lifestyle aesthetic and adopt that menswear look you're seeking!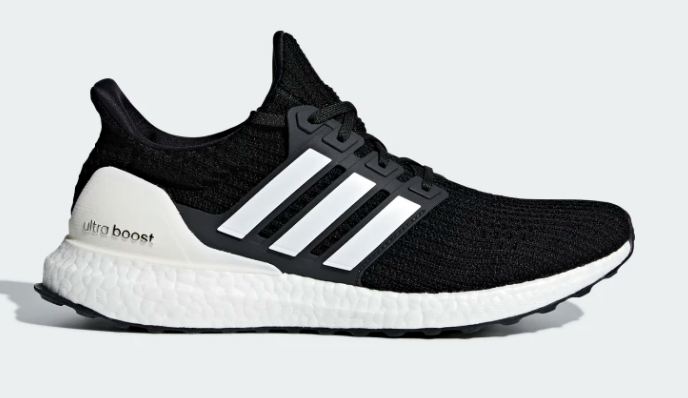 ADIDAS ORIGINAL ULTRABOOST 'CORE BLACK / CLOUD WHITE'
If your a football fan the black and white colourway blocking will really hit the nostalgia switch in your mind's eye.
If you grew up or played competitive football before 2000 then you'll remember that all football boots were Black and White and very similar to this adidas ultraboost in core black / cloud white.
Now you can ride that retro wave.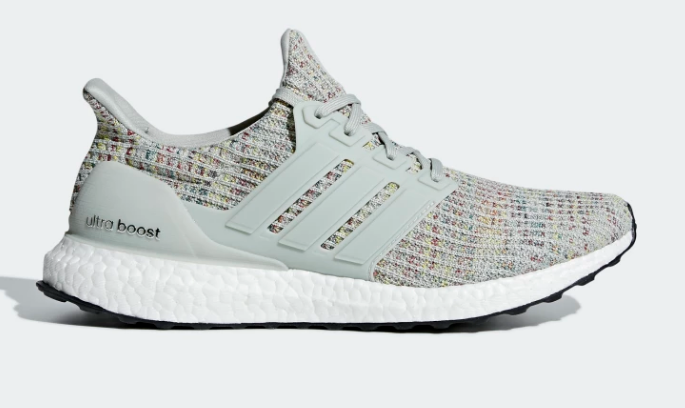 ADIDAS ORIGINAL ULTRABOOST 'ASH SILVER / CARBON'
This Ultraboost in Ash Silver / Carbon has to be our favourite as it offers the versatility of a grey colourway, however its sports this super subtle multi-knit appearance across the primeknit upper.
It has a stylish pop that gives it an awesome point of difference!