Nike x PSNY Air Force 1 High Pack
NIKE X PSNY AIR FORCE 1 HIGH PACK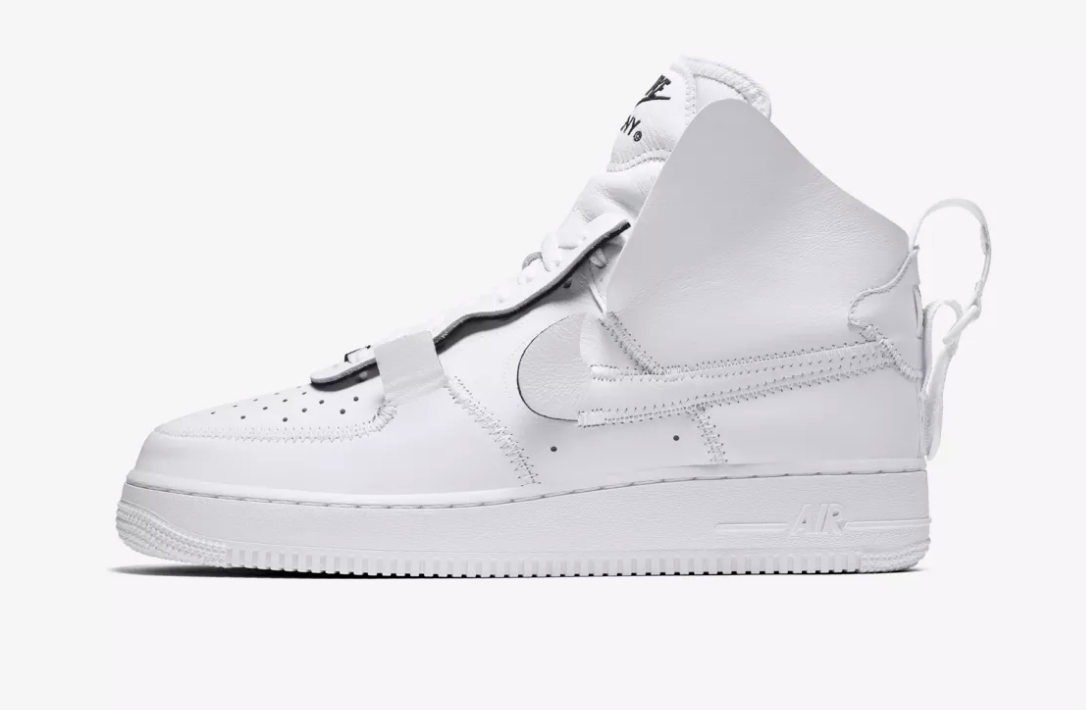 NIKE X PSNY AIR FORCE 1 'TRIPLE WHITE'
Just need to say before we start...These are bangin!
Just a quick refresher on PSNY. Public School is an American fashion brand based in New York City, Founded by Dao-Yi Chow and Maxwell Osborne in 2008. Public school makes collections that embrace the company motto; "to find perfection in imperfection."
This incarnation was actually born as part of the 2017 AF-100 Collection. The design pulls parts from the AF-1 High, Mid and Low with this idea of sustainability and using scrap parts that would otherwise become waste.
After the success of the Off-White Top 10, the cannibalization of the panelling this has lead to a greater use of layers, stitching and embellishments that gives that couture feel to the humble sneaker game.
We love to see the OG silhouettes used as base to enhance the history of each silhouette.
Colabs like this will be fly, so good luck on launch!
CHECK SOLEHEAVEN'S NIKE COLLECTION