Nike PG 3 'Nasa'
NIKE PG 3 'NASA'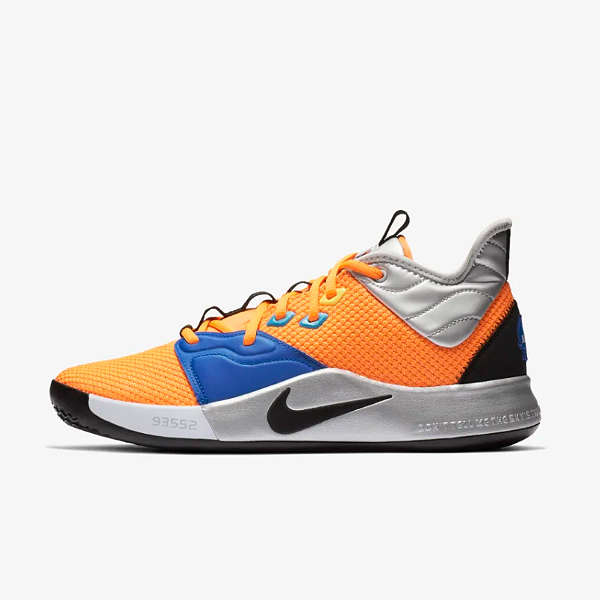 NIKE PG 3 WALKING ON THE MOON
After the huge success of the Vans x Nasa collaborations back in 2018 we now see that Nike Basketball is using the space race to promote the new Nike PG 3.

Nike PG 3 Inspiration

This intergalactic iteration is inspired by many parts of an astronauts wardrobe with the stand out elements being the safety orange of the suit and the silver representing the lightweight foil space suits. There are other nice details like the Paul Georges hometown ZIP code on the midsole and some morse code on the heel. However, the standout detail is the inspirational quote from Paul himself that wraps around the heel "Don't tell me the sky's the limit when there are footprints on the moon"

This level of design detail on this release is mind blowing making this a key release for sneakerheads globally.
VIEW NIKE'S TRAINERS COLLECTION