Nike Air Max Deluxe 'Triple Black'
NIKE AIR MAX DELUXE 'TRIPLE BLACK'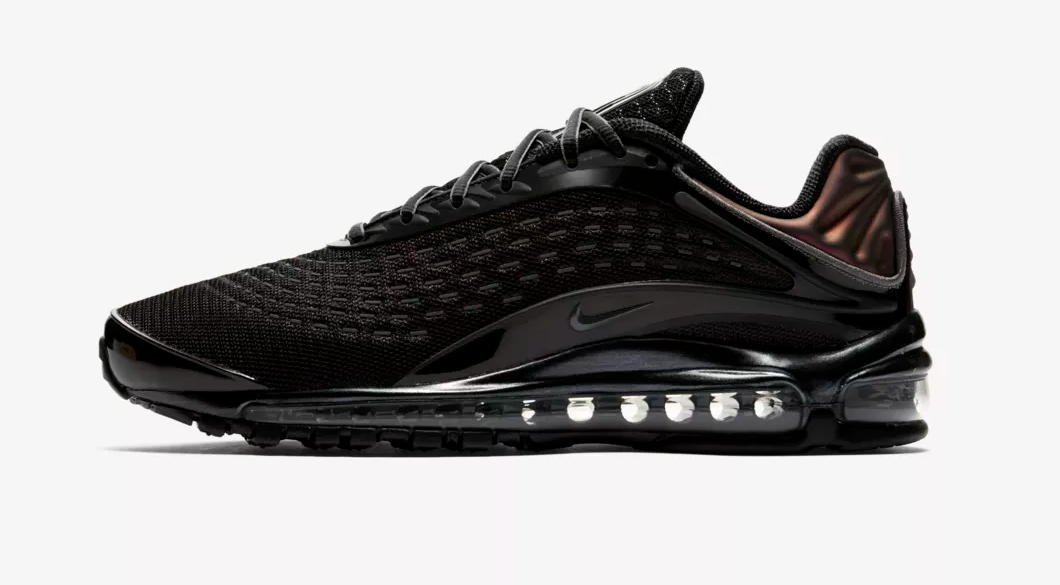 NIKE AIR MAX DELUXE 'TRIPLE BLACK'
Air Max

Nike and
Nike Air Max
have done it again. This has got to be the best week in the history of the Nike Air Max Deluxe. We've had collabs and the dopest colourways we have seen to date, and as we close the week we have a Triple Black to get hyped on!
Air Max Deluxe OG
Lets be honest, the first couple drops where respectful to the OG's of 1999, but were hectic to look at and even harder to wear day to day.
This week the black base colours have allowed the shape and form of the Air Max Deluxe to shine through and really prove it look great on the foot.
This is your chance to own a rare silhouette and prove those doubter wrong!
Step out in the Nike Air Max Deluxe.
CHECK SOLEHEAVEN'S AIR MAX COLLECTION