Nike Air Max Deluxe 'Black / Multicolour'
NIKE AIR MAX DELUXE 'BLACK / MULTICOLOUR'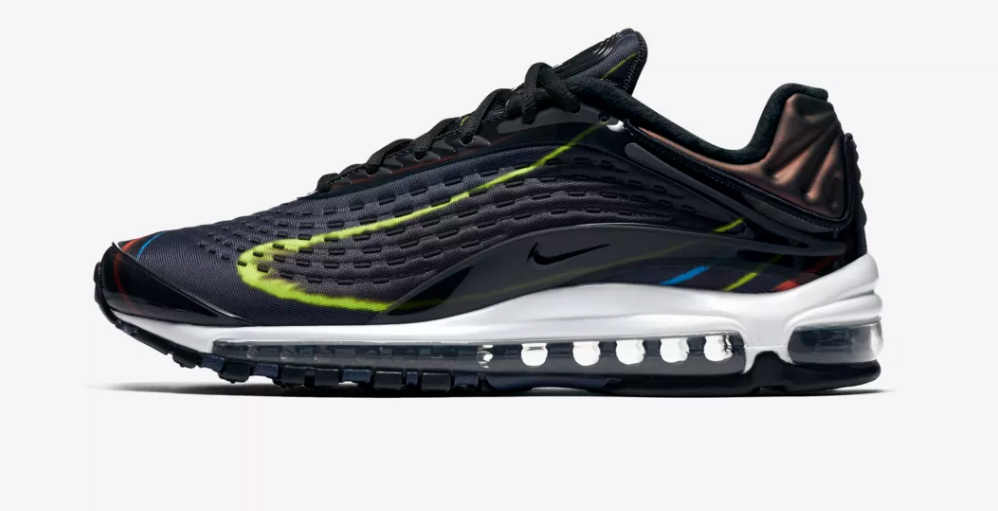 NIKE AIR MAX DELUXE 'BLACK / MULTICOLOUR'
Air Max

Nike Trainers at their best. There's no doubt that many of us failed in our attempts to bag a pair of the
Nike Air Max
Deluxe SK Air's last weekend, so this Black/Multicolour release will be the perfect antidote to
that huge disappointment!
Air Max Deluxe
There this one key silimalrity to previous Nike x Skepta collabs, especially when you inspect the heel patch on this Deluxe you'll notice the an irresesent copper/rose effect just like the
Air Max 97 SK Air's
There is no doubt in our minds that this is the best general release in the Nike Air Max Deluxe we have seen, and a very close 2nd to the Skepta release.
Don't sleep on these beauties!
CHECK NIKE'S AIR MAX COLLECTION