Nike Air Max 97 QS 'B-Sides Metallic Pack'
NIKE AIR MAX 97 QS 'B-SIDES PACK'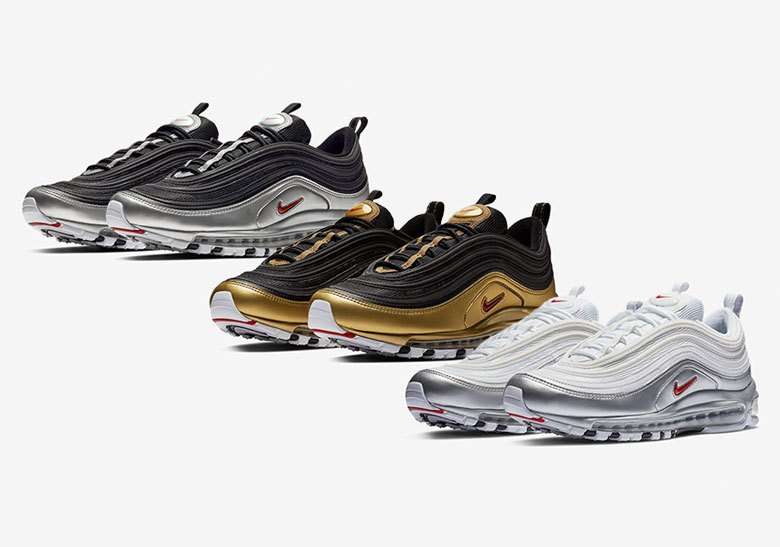 NIKE AIR MAX 97 QS 'B-SIDES PACK'
Nike Air Max

Nike Trainers has done it again. Nike has always been inspired by sporting performance, architecture and classic design and a perfect example of this is the iconic Nike Air Max 97 which found its inspiration from the high-speed Shinkansen otherwise know as the Japanese Bullet Train.

Nike Quickstrike

This Nike Quickstrike pack is named 'B-Sides' and inspired by vinyl records.
Often the B-Side would feature an unexpected banger, and always provided a bit of added extra excitement when the decks are fired up.

Air Max 97

Our interpretation of this Nike Air Max 97 pack is the metallic elements are a flip on the OG silver and gold bullets with the metallized segments blocked off across the lower panels.
If we had to choose one we would go for the silver metallic with the black upper panelling, but let's be real...these are all fire!

Good luck on the drop and hopefully you get your pair!
CHECK SOLEHEAVEN'S AIR MAX COLLECTION