Nike Air Max 95 OG 'Total Orange'
NIKE AIR MAX 95 OG 'TOTAL ORANGE'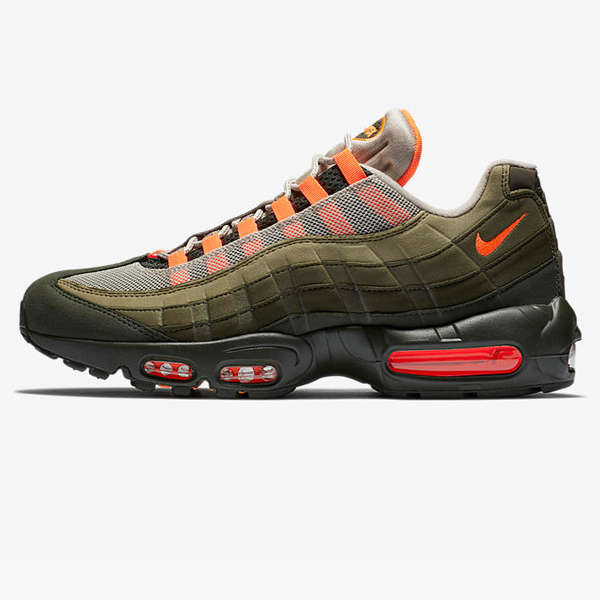 NIKE AIR MAX 95 OG 'TOTAL ORANGE'
Nike Air Max

Nike Trainers issue their new collections, The
Air Max
renaissance continues with the
Air Max 1
and now with another OG specification release.
This week we see the re-issue of the String / Neutral Olive / Total Orange.
Air Max 95
Nike
Air Max 95,
also dubbed the
Air Max 95
'Total Orange'
The tooling is OG and we also see the return of the PSI markings on the exposed Air Unit. The 95 Air Max is the sneaker to watch this year and the Air 95 collection as it has a lot to offer such as the Air Max 95 se and Air Max 95 se.
#respecttothat.
VIEW NIKE'S AIR MAX 95 COLLECTION