Nike Air Max 95 OG 'Solar Red'
NIKE AIR MAX 95 OG 'SOLAR RED'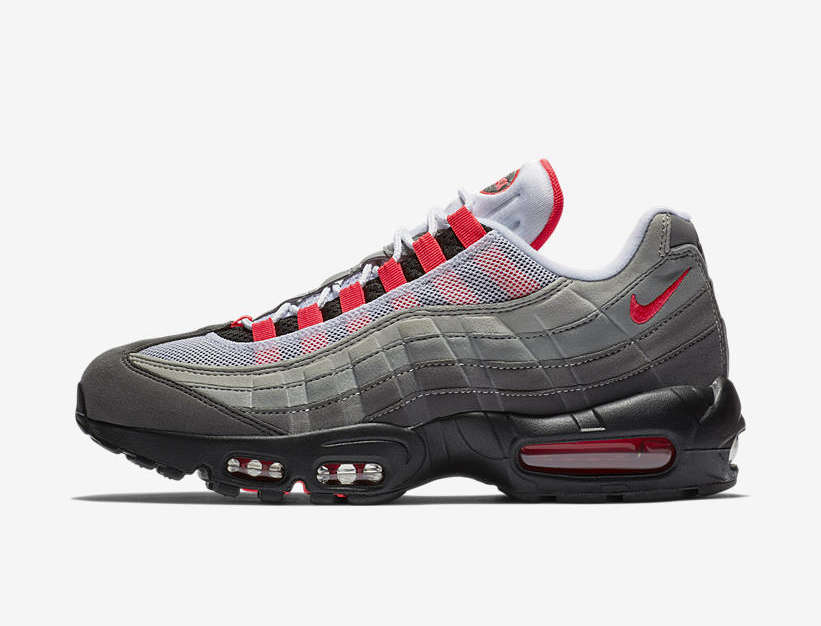 NIKE AIR MAX 95 OG 'SOLAR RED'
Air Max 95

Nike Trainers and Sergio Lozano's
Nike Air Max 95
design is legendary. Its was the first time the forefoot received air cushioning and it was the first time we saw multi layered gradients on the lateral sides.
Nike Air Max 95 Solar Red
The
Air Max 95
blew peoples minds back in '95! The Air Max 95 collection offfers the Air Max 95 se and Air Max 95 essential so you wanna keep a look on these!
Its great to see this 'Solar Red' release is the OG specification and stays true to the heritage of the model. There appears to be a few more Solar Red hits on the 2018 release compared to the 2011. Namely around the tongue.
Theres no doubt, this is an exciting moment for the Air 95 and we expect these to fly!
VIEW NIKE'S AIR MAX 95 COLLECTION