Nike Air Max 1 Pompidou 'By Day'
NIKE AIR MAX 1 POMPIDOU 'BY DAY'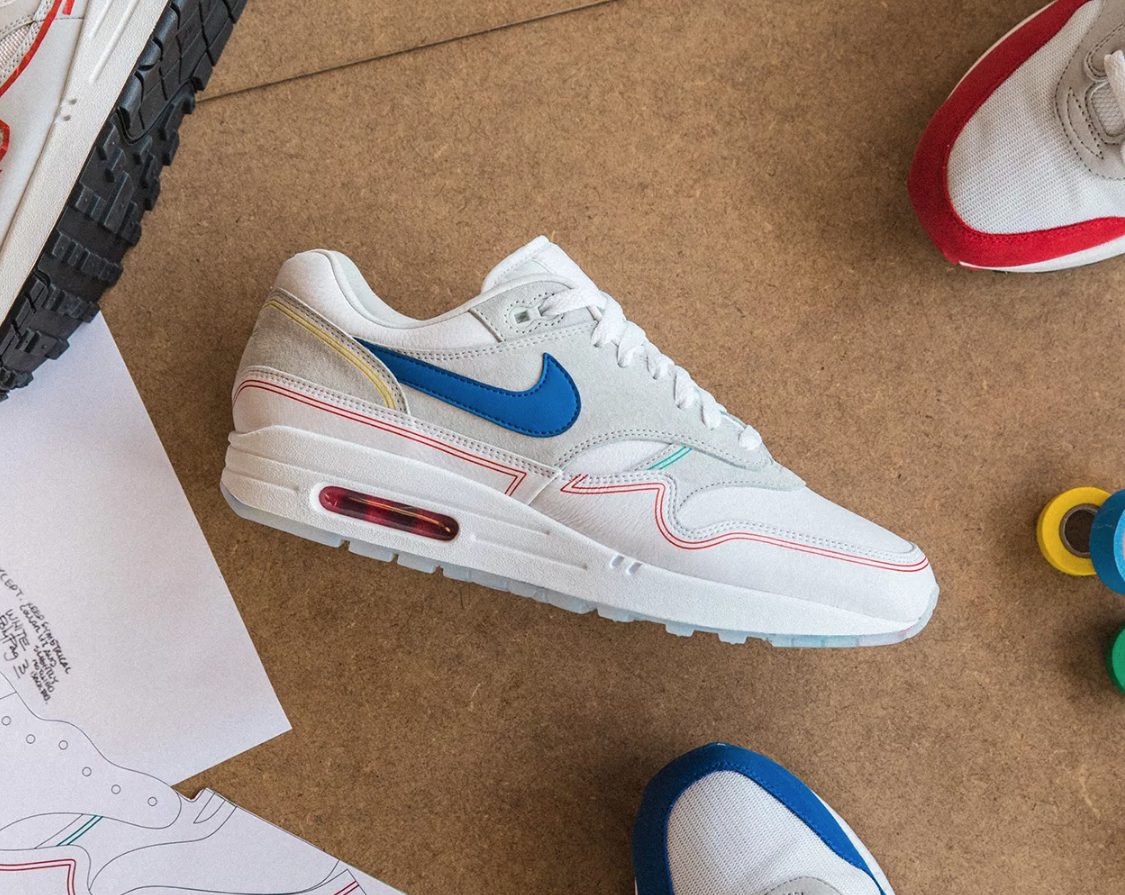 NIKE AIR MAX 1 POMPIDOU 'BY DAY'
Air Max 1

This is a moment in the history of the
Nike Air Max 1
where the brand and silhoutette stop and reflect on cultural position of the product and to give thanks to the inspiration that gave us 'Visible Air'
The Pompidou Centre in Paris.
The Design Team
The design team started with a triple white upper and added coloured lines that flow along the shape and form of the panelling to mimic the iconic painted pipes that accentuate the exoskeleton of the world famous Pompidou Centre.
Nike Air Max One at Pompidou
This is first of a two part
Nike Air Max
1 Pompidou pack celebrating the visual experience of the Pompidou centre 'By Day' and 'By Night'.
You don't need us to tell you this is a must have collectable for any
Air Max 1
aficionado.
CHECK SOLEHEAVEN'S AIR MAX 1 COLLECTION