Air Jordan III Retro 'Air Trainer 1 / Chlorophyll'
AIR JORDAN III 'AIR TRAINER 1 / CHLOROPHYLL'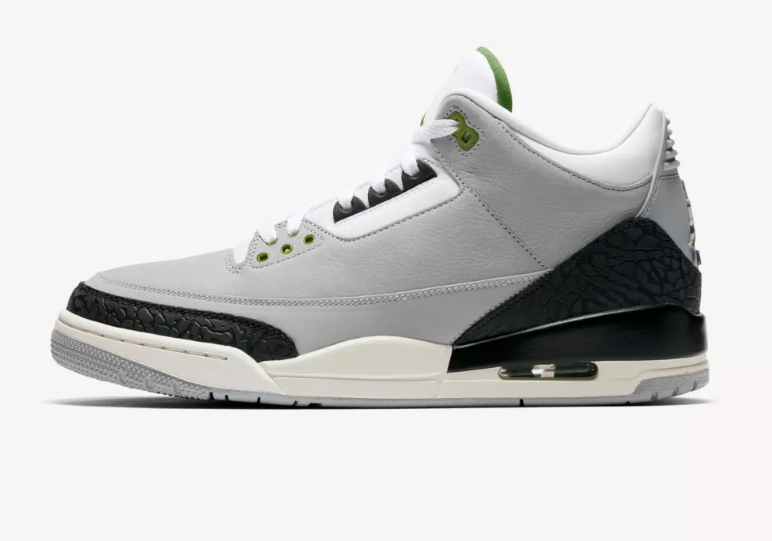 AIR JORDAN III 'AIR TRAINER 1 / CHLOROPHYLL'
Wow, this has to be one of the most confusing sneaker releases we have witnessed...is it the Air Jordan III Chlorophyll or is it the Air Jordan III Air Trainer 1 which is actually the name of two legendary silhouettes. Minds Blown!

OK. so hears the story. The Nike Air Trainer 1 created a new category of sneakers not only for Nike but the whole industry. The Air Trainer 1 launched the whole Cross-Training segment that has become essential for most people who need one pair of sneakers that they can play sports in, go to the gym in and also look fresh as hell while doing it!
The OG Nike Air Trainer 1 was a smoked grey and Chlorophyll colourways and that is why Jordan Brand has adorned that iconic colour palette across the infamous Air Jordan III Retro.

I hope that makes sense!
CHECK SOLEHEAVEN'S AIR JORDAN COLLECTION