Adidas Originals Yung-1
ADIDAS ORIGINALS YUNG-1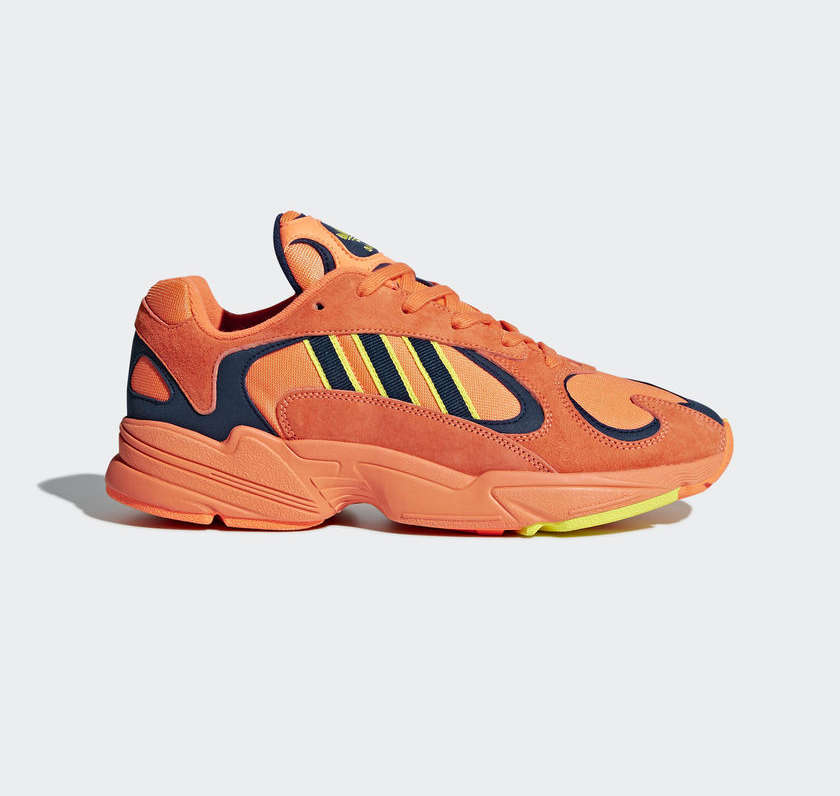 ADIDAS ORIGINALS YUNG - 1
Hi Res Orange / Shock Yellow
Whether we like it or not the so called 'Dad Trainer' or 'Chunky Trainer' has been the primary trend we have seen in the market for well over 6 months and its gone from a little simmer to a full of heavy boil.

The adidas Yung - 1 has a great back story and has the heritage to be more than just trend or hype.
Inspired by the 1989 Japanese ainme TV show 'Dragonball Z' and this Hi Res Orange / Shock Yellow is a direct takedown from Gohan who is the elder son of the series primary protagonist Goku and his wife Chi-Chi.

This retro 1990's inspired release hits several buttons with
CHECK SOLEHEAVEN'S ADIDAS COLLECTION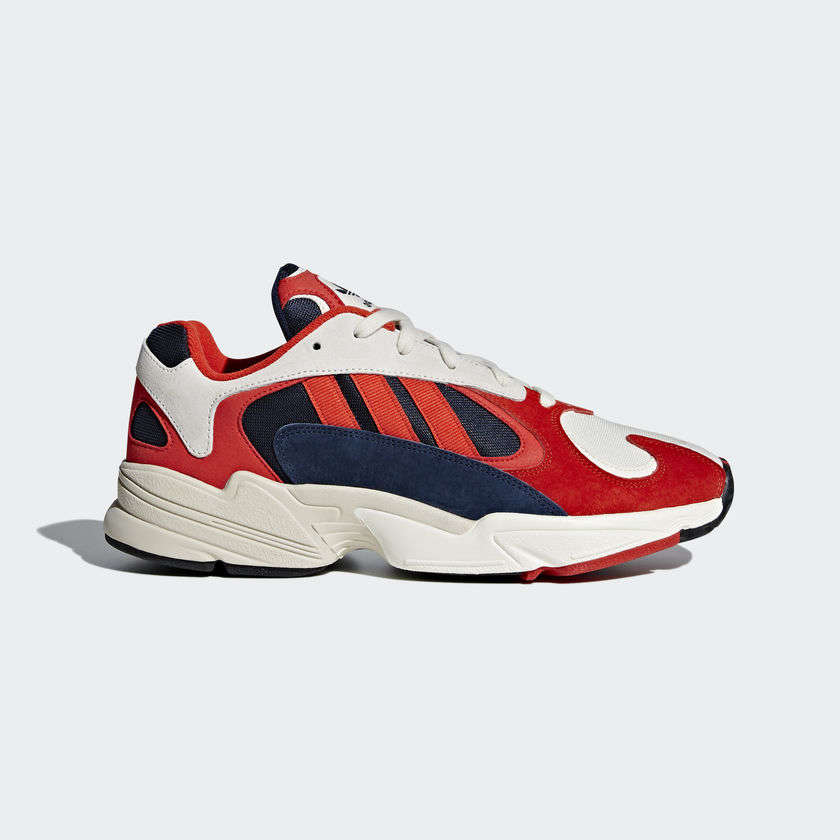 ADIDAS ORIGINALS YUNG - 1
Orange / Core Black / Collegiate Navy
This Orange / Core Black / Collegiate Navy drop is inspired by the main Dragon Ball Z charactor 'Goku' replicating the colours of his kung-fu suit featured below.
However the materialisation is much more plush with buttery suede overlays that wrap themselves around the heel and toe alike.

If you love Manga and dad trainers then these are in your sweet spot, but if its about hype and trend for you then these are still unmissible!

Don't miss this release.