adidas Originals x Neighborhood Stan Smith Boost
ADIDAS ORIGINALS X NEIGHBORHOOD STAN SMITH BOOST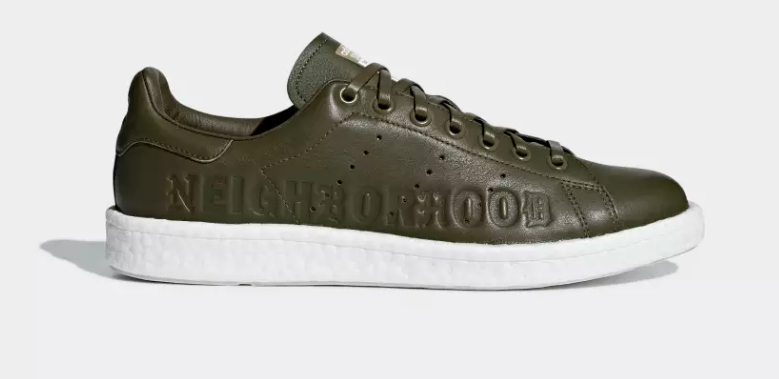 ADIDAS ORIGINALS X NEIGHBORHOOD STAN SMITH BOOST
There is a popular view that the adidas Stan Smith Boost is the greatest sneaker of all time!
Wow, yes, its true!
The perennial Stan Smith style coupled with ultra boost comfort does make this a formidable product and a sneaker that does deserve high praise.
Now we're seeing it in collaboration is Japanese powerhouse Neighborhood adds more fuel to these fires.
We love the Old English letters crafted by Cali Thornhill DeWitt and know this will be a prime target for those pesky resellers....make sure you get a pair first!
CHECK SOLEHEAVEN'S ADIDAS COLLECTION