adidas Originals x C.P. Company Marathon
ADIDAS X C.P. COMPANY MARATHON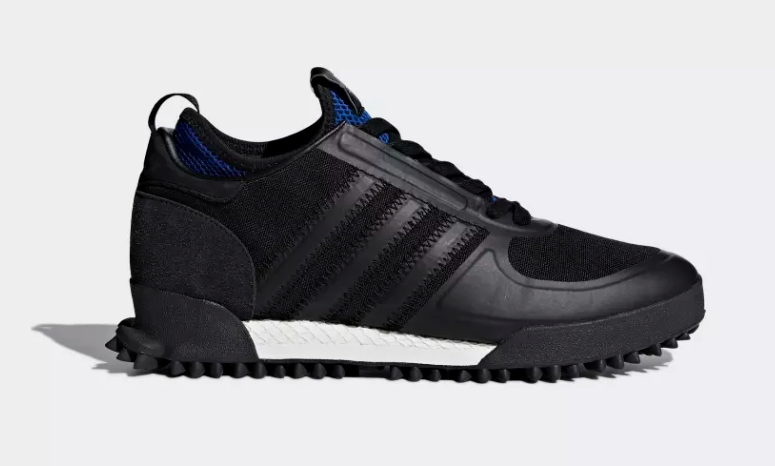 ADIDAS X C.P. COMPANY MARATHON
Adidas mid-topped Marathon

This fused and mid-topped Marathon has genuinely blown me away. The sleek upper with matte effect panelling looks super stylish. I particularly like how the mesh inner sock/tongue just creeps over the collar providing a splash of colour. C.P. Company have done a great job on the adidas Marathon here.
This sleek utilitarian upper is riding on the the signature foam midsole and Trefoil outsole and looks ready to stomp across the terraces in any weather.

Adidas C.P Company

The whole adidas x C.P Company pack is beautifully put together and will become high sought after.
Make sure you get your pair before the resellers do!
CHECK SOLEHEAVEN'S 80s CASUALS COLLECTION