adidas Originals Munchen Super Spzl 'Intense Green'
ADIDAS ORIGINALS MUNCHEN SUPER SPZL 'INTENSE GREEN'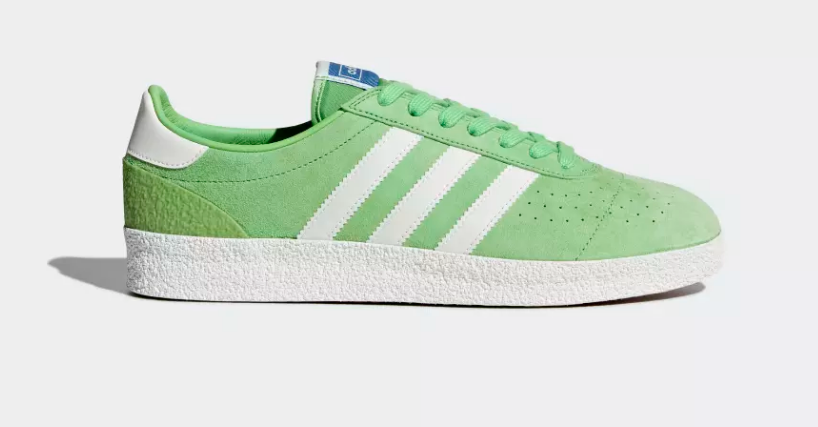 ADIDAS ORIGINALS MUNCHEN SUPER SPZL 'INTENSE GREEN'
adidas Casuals

Adidas Casuals are back. The second summer of love continues to deliver heat, and this time we get a rave inspired drop in the lesser known adidas Originals Munchen Super SPZL model.
Straight away its great to see a heritage model get a re-issue as its important for the health of the scene to see a broad diversity in the styles and models available.

adidas Originals Munchen Super Spzl

We see the adidas originals Munchen Super Spzl wrapped in a super subtle suede dyed in a energetic, lighting rig inspired 'Intense Green'
The contrast between the crisp white midsole and upper gives this release a reall head turning appearence.
The rubberised heel counter is a really nice touch that added to the tactile nature of this when in the hand.
VIEW SOLEHEAVEN'S 8Os CASUALS COLLECTION