adidas Originals Handball Spezial Pack
ADIDAS ORIGINALS HANDBALL SPEZIAL PACK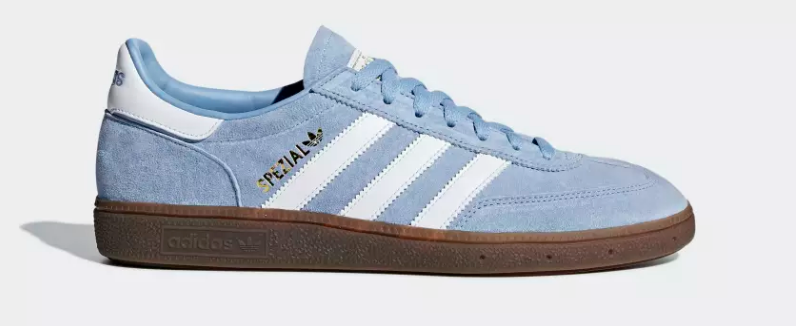 ADIDAS ORIGINALS HANDBALL SPEZIAL 'ASH BLUE'
Quick refresher: The adidas Original Handball Spezial was first launched in 1979 for the court sport of Handball played across much of Germany and Scandinavia at the time. The adidas Handball was designed to be light and durable with a cupsole that could handle short, sharp movements along with high levels of friction. This simple silhouette is crazy tough!
It wasn't until the early 1980's that the adidas Handball become a fashion fixture in the UK as the football casual scene enjoyed the aesthetic and the match day durability.

Here we have a double pack release in two clean colourways. Fabrication looks great, the suedes look premium and buttery and the cupsole looks super gummy!
Our pick would be the Ash Blue, but the Grey Five is certainly as easy wearer.

The adidas Originals Handball Spezial continues to have high levels of retro appeal and will be in demand when launch day comes.
CHECK SOLEHEAVEN'S ADIDAS COLLECTION