Mens Nike Trainers - Definitive Guide To The Best.
MENS NIKE TRAINERS - OUR GUIDE TO THE BEST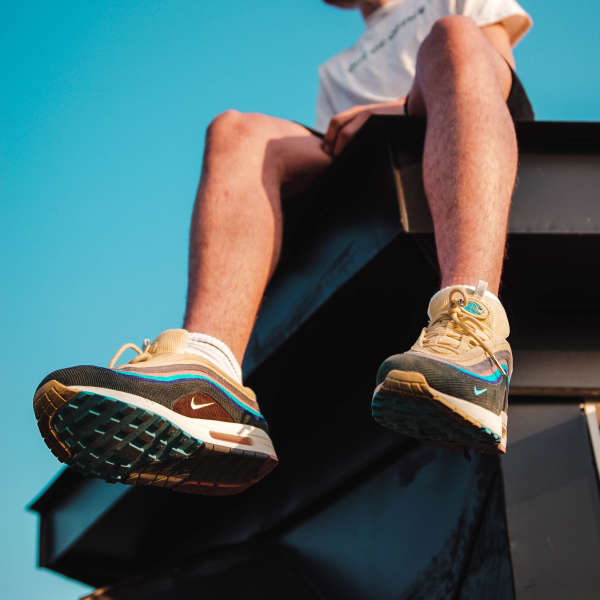 MENS NIKE TRAINERS-KEEP UP WITH THE DROP
Nike Trainers

Mens
Nike Trainers
are a key element to Nike. Its no surprise that Nike are the planets biggest sportswear brand by way of revenue and this gives them an average marketshare of 58% of footwear sales.
The main reason for this dominance is Nike's ability to innovate and permeate new markets and they have demonstrated this so well with moves into Skateboarding, Golf, Tennis and various other sporting disciplines that complement their core business of Running, Football and Training.
Air Max
January to March each year is a period where Nike drop their key releases as it marks their annual celebration of
Air Max Day
which signifies the birthday of the
Nike Air Max 1
on 26.03.87.
But
Nike Air Max
has become a much bigger franchise than just the single product that released back in 1987. The movement in visible air and the consumer appetite for fresh colourways along with innovative and exciting concepts have driven this facet of the business through three decades of expansion with the global youth culture demanding more and more every season.
Air Max 90, Air Max 95 and Nike Air Vapormax
Many of us have a love for a certain Nike silhouette and if your super loyal and need your fix we can direct a brother straight to the products that make your heart pound like the Nike Air Force 1,
Nike Air Max 90
,
Nike Air Max 95
or the
Nike Air Vapormax.
However, if you're the guy who loves the wider Nike brand and needs to see what making waves today, then keep reading but we're about to blow the doors off the best
mens nike trainers
available right this second!
BEST NIKE TRAINERS UNDER £100
The purpose of Soleheaven is to help like minded people with that decerning eye and a sense of style navigate the modern day chaos when identifing new trends and sourcing your next pair of trainers, so we are grouping our definitive guide to the best mens trainers in to easy to digest groups to ensure you get to see the solid gold classics that the Swoosh have available right now.
VIEW THEM HERE
BEST NIKE'S BETWEEN £100 - £150
This is the category is most challenging to select a top 10, let alone a top 4 from!
This price range is the natural habitat for the majority of the key Nike icons like the Nike Air Max 1, Nike Air Max 90 and Nike Air Max 95 but which will we select as our best Nike's right now?
VIEW THEM HERE
MONEY NO OBJECT
The life span of a great pair of trainers can be many years if they are rotated, cleaned and cared for so there for a bunch of buyers out there that just want to the best because they know they will love them for many wears to come.

This is our shortlist for the trendsetting connoisseurs of you.