White Trainers | Our Guide To The Best
LOOK TIGHT IN WHITE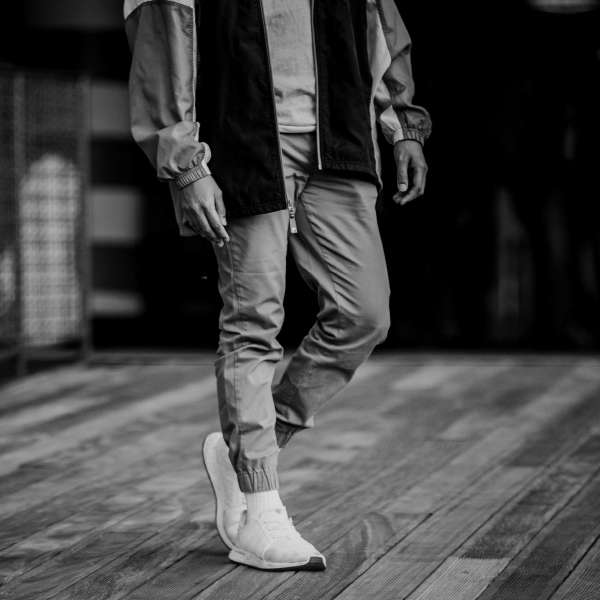 MORE WHITE TRAINERS PLEASE
Our trend forecasts are predicting a big rise in White Trainers, find your perfect pair now. Let's start with the facts. Clean, White Classics will never go out of style and our definitive guide to white trainers will cement this mantra in your thoughts forever.


For Any Time and Season

Whether the weather is snowy, or bright sunshine you simply cannot go wrong with white kicks. They have always been a go-to for many of us, but with trends moving so rapidly in recent years the ultra-reliable triple white has been overshadowed by bright colours and lots of clashing fabrics and textured materialisation. However, our trend forecasts are telling us that is about to change, so make sure you re-adjust your dials back to hexadecimal #FFFFFF

Style and Design

From a styling perspective, much of the recent bright, colour clashing causes pure havoc in the wardrobe department. Even thought the clashing of colours and patterns look cool right now, it has to be done in a certain way. If you fail to follow those rules it just looks wrong, but if pull out a pair of clean, white kicks its makes life a whole lot easier right?

Keep it White

We can guarantee that you'll get no more static from the wardrobe if you add white delights to daily attire.

Our message to you is to stay clad from toe to heel in white to guarantee that all killer, now filler classiness!

Flush away the colour and keep it crispy white.
STONE COLD CLASSICS
First up, lets re-visit some of the classic sneaker models that made their names in white, and without this foundation of greatness they would not have retained their crowns for as long as they have.
NEW PLAYERS LOOKING TO DOMINATE
The whole sneaker industry as really matured in the last ten years with brands look to preserve their heritage lines and back catalogues but with an awareness they need to develop new models that our millennial generation can call our own. These are the new gods of all white.
WHITE DELIGHTS WITH A LUXE EDGE
Our generation of footwear lovers has an unwavering obsession with luxury brands and these means that high end brands like Gucci & Balenciaga sit alongside sporting brands like Nike & adidas in many peoples weekly rotations.
If your ready to make that extra investment in a pair of luxury sneakers, why not select a white pair that will harmonise with most of your wardrobe options?