SPRING TREND FORECAST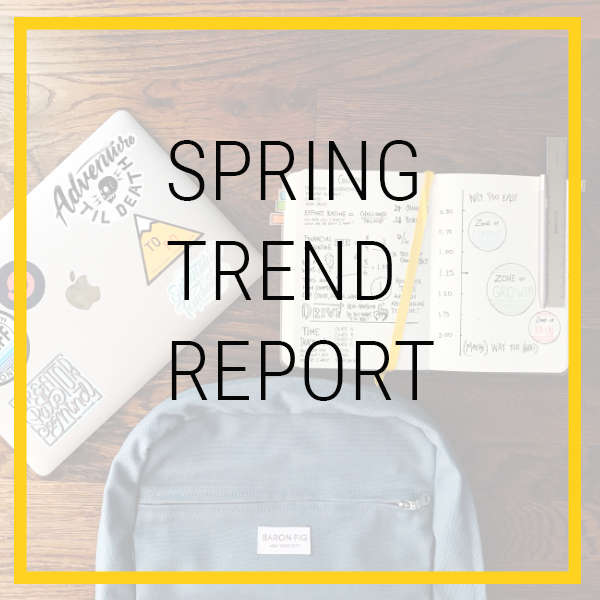 TRENDS TO BUY NOW
If your like us you will have had a fairly static sneaker rotation you have been going for during the colder, wetter and darker winter months, but we are starting to see signs of spring in nature and that gives us all hope that the good weather is close and spring trends need serious consideration to ensure your looking on point this season.

Spring is the perfect time of year to shake up your sneaker closet and introduce some new options to ponder when deciding on your daily flex.


BRINGING THE NEWNESS
The new year often brings a new focus and lots of new concepts and ideas start to drip into the market place and 2019 is now exception to that rule.
Some of the key trends to buy we are forecasting in our spring trend report comes is all about a combination of out and out newness, along with some fresh reworking on a classic sneaker silhouette.

Lets get into it!
WARMING GLOWS
The last couple of years have been dominated by pastel shades with special focus around pinks, greens and blues but brace yourself some a colour with more warm, more punch and much more pop.

Golds and Oranges are the accent colours you should be gravitating towards right now!
FLIP THE RECIPE
So, imagine your in the kitchen and you completely ignore the cake recipe and toss in the ingredients but in different proportions. What would you expect to happen?

You would expect a disaster right?... Yes, in most cases but not in the Vans Kitchen!
Vans have gone completely crazy with their ratios and proportions and have created a spectacular range of killer incarnations of their icons.
Check them out!
---
Share this post
---