Six Of The Best Sneakers
RELEASE ROUND UP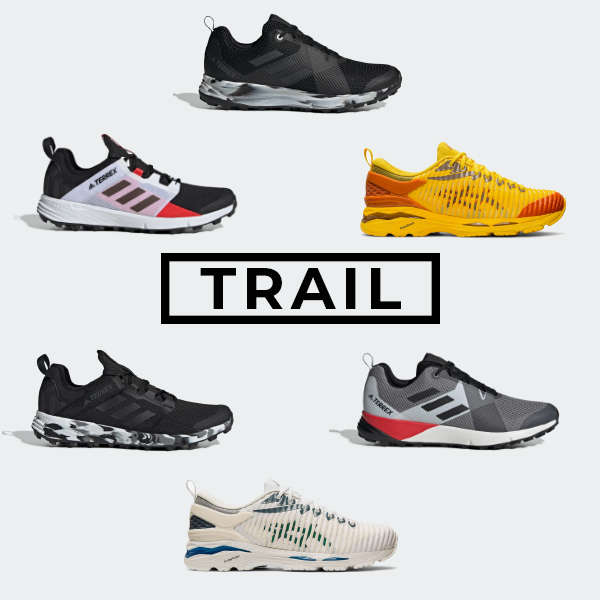 6 OF THE BEST TRAIL RUNNING SHOES
Excuse the punnage, but we really are in the eye of the perfect storm when it comes to the hottest property in the sneaker wall today. The Trail Running Shoe.

This topic is widely discussed across social communities, but the thing we love most about this emerging trend is they're not trying to be ugly for the sake of trend.

Trail Running Shoes are a technical performance shoe and certain design elements are important for them to function at the highest level, however, these oversized midsole and complex panelled uppers are right in the sweet spot for trend loving folks like ourselves.

You can go for the Balenciaga Track Mesh if you want, but we recommend you check out the latest drops from the adidas line Terrex. Price points and overall aesthetics are spot on for casual wear on the city streets, whilst looking like a style leading boss!

If you find these too techincal looking and would prefer a something trendy and chunky we have a large assortment of Chunky trainers right here.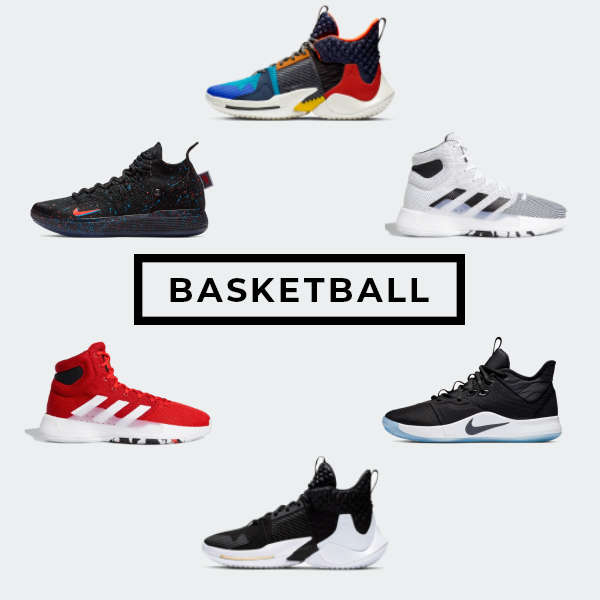 6 OF THE BEST BASKETBALL SHOES
Once Black Friday hits in November you know its going to a huge three months for basketball releases as most brands piggyback on Christmas, Chinese New Year and the All-Star weekend to bring the on-court heat and we're in the mists of that right now.

adidas Basketball have dropped some very capable models lately, but we have to say that Nike Basketball and Air Jordan have been creating some new masterpieces that other brands in the performance basketball space just cannot compete with.

The Nike Basketball PG 3 has such cross over appeal which is essential in today's ultra competitive world. Consumers like us want something that is capable of high-level performance but looks cool off-court with a pair of denim or trackpants.
The PG 3 does that with ease...we love it!

Russel Westbrook has just slammed a huge dunk with the Air Jordan Why Not?...especially all the online buzz regarding the supersoaker packaging. Its an impressive piece of footwear and this along with the PG3 is helping many of us fall in love with basketball shoes once again.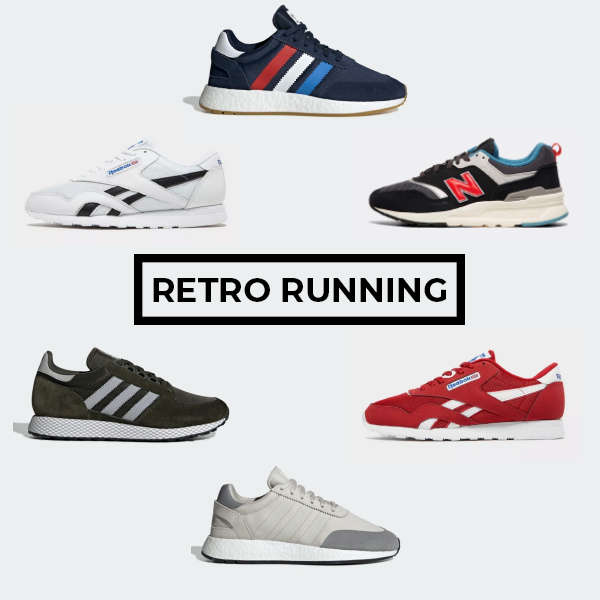 6 OF THE BEST RETRO RUNNERS
We have been predicting the rise of retro running trainers for some time, and at last that prediction is starting to bare fruit as retails fill their sneaker walls from heritage running styles from all the leading brands....however Nike, adidas, New Balance & Reebok are leading the way right now.

Since 2010 there has been an overarching appetite for brands to introduce brands new styles using the latest materials and fabrication techniques and theres now doubt this has been very exciting and we have seen many modern classics emerge like the adidas UltraBOOST, adidas NMD and the Nike Vapormax to list just a few.

Now, the horrible downside is all the new sneaker consumers that have come to market in that period are not familiar with the delights of the retro running back catalogues like the Nike Air Tailwind, Reebok Classic, New Balance 997 and the Nike Air Span II.

This means retro running styles appear to look fresh and exciting to todays consumer and because they are essentially old tech the price points are much much lower that a Vapormax for example.

Its a great time to be a sneakerhead we reckon!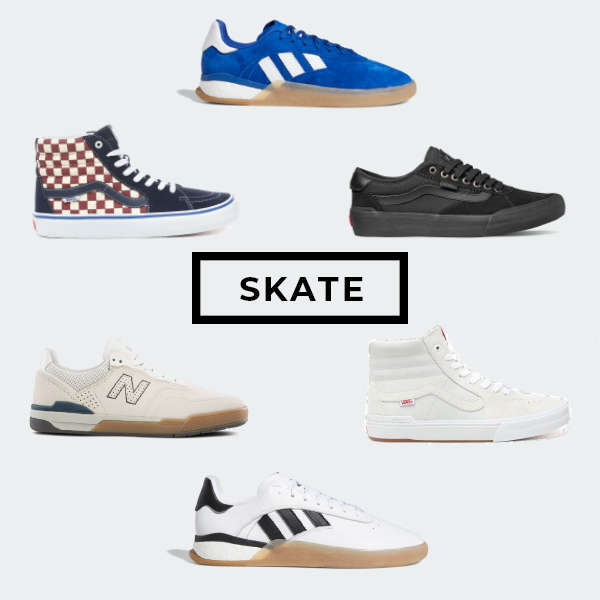 6 OF THE BEST SKATE SHOES
Back in Q4 of 2018, we reported that the skate shoe marketplace was becoming a little stale with brands churning out the same models, but thanks to the good folks in Herzogenaurach at the global headquarters at adidas have been working their socks off to refresh their skateboarding offering.
The biggest new in skateboarding right now is the release of the adidas 3ST.004 which features a huge wrap around sticky gum outsole to provide unrivalled board feel with UltraBOOST in the midsole...yep!

Don't get us wrong, other brands are good things too in the skate scene, in particular, the west coast supremo's Vans. They are producing some great looking, and very capable pro models in the Van SK8-Hi, Chima, and Vans Era.

We haven't seen much from Nike SB or Converse yet this season but we hope there will be drops coming from those guys very soon.