New Balance release 990v5 Men's Trainer
Latest Release: New Balance 990V5 Men's Trainer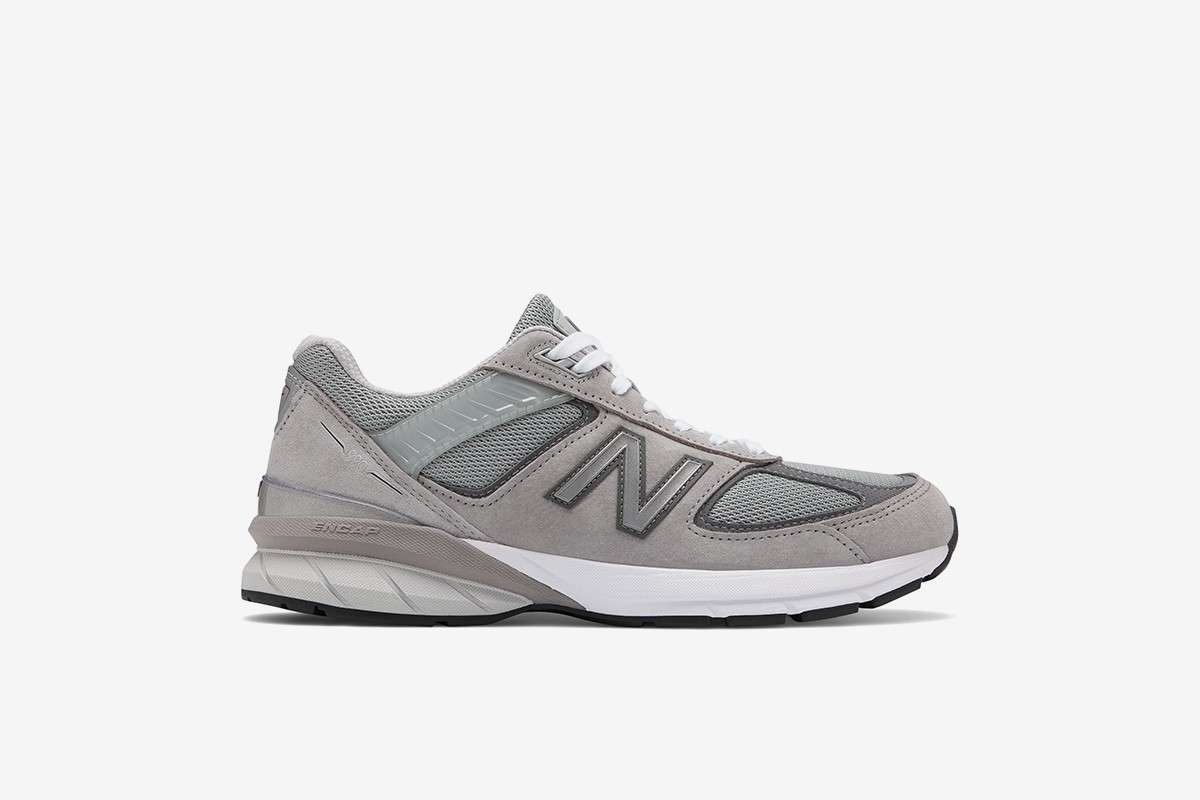 NEW BALANCE 990v5
The 990v5 delivers a progressive experience into a cornerstone of the New Balance identity, craftsmanship, and progressive design that has enabled the 990 to become an iconic sneaker model since its original release in 1982.


The 990v5 possesses an updated silhouette and contemporary aesthetic, perfect for the modern consumer, while solidifying itself as the one true 'dad shoe' of contemporary
sneaker culture
, three years on from the release of the 990v4.
The New Balance 990v5 is available worldwide from May 4.
Contemporary features and design
Building and developing on the iconic status of
New Balance shoes
that came before, the 990v5 provides a contemporary silhouette complemented by its modern aesthetics and shortened design. New features of the shoe include a TPU power strap, new Ortholite insert, and an upgrade on the 990v4 with modernised badging across the tongue and foxing. The 990v5 is crafted with premium suede and a graphically engineered tongue design with lace keeper.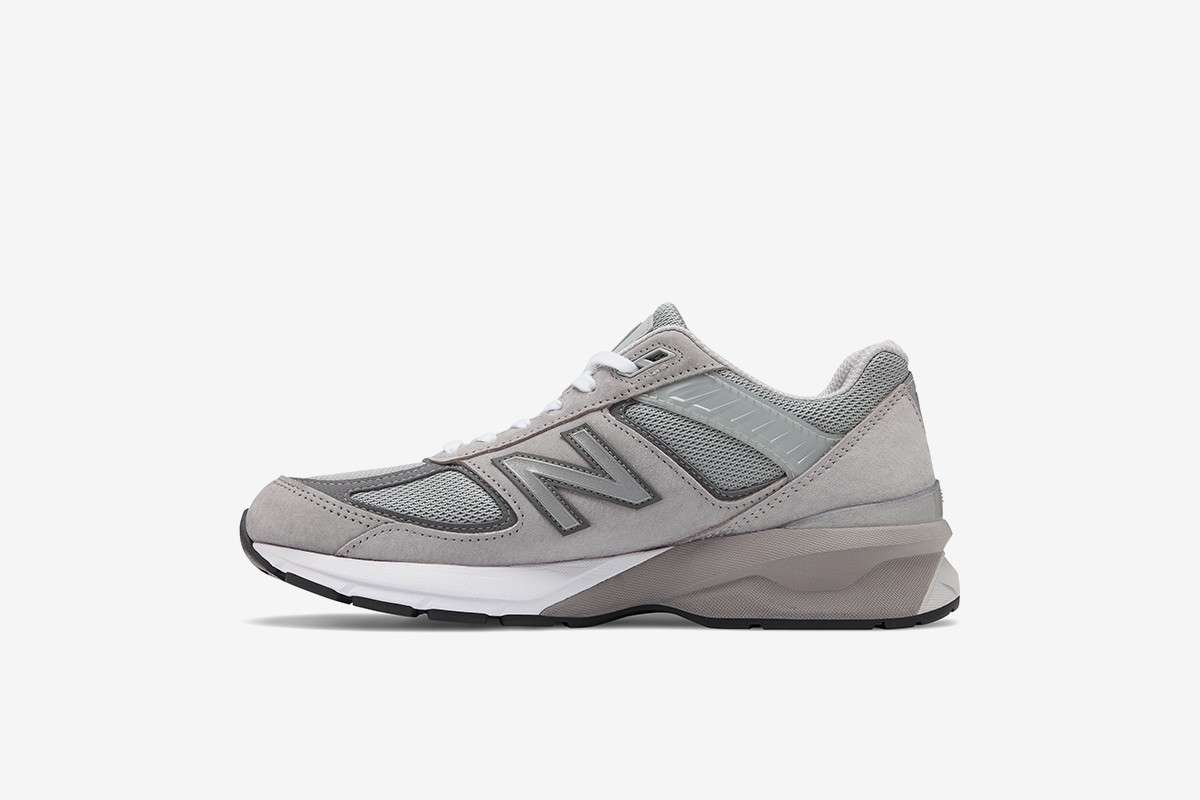 Revolutionising the 'Dad Shoe'
Given the recent surge in popularity of the 'dad shoes' trend within the fashion sphere, the 990 can be seen almost anywhere you look throughout the streets of USA, Europe, and Asia, with the hashtag #newbalance990 displaying over 20,000 images on Instagram.

The 990 is a shoe that's become synonymous with influencers, bloggers, and high-profile movie stars from Denzel Washington to Emma Roberts who have all been spotted wearing their 990s with pride.


New Balance are dedicated to making the uncool cool through the release of the latest 990v5 sneaker. The slogan 'Worn by supermodels in London and dads in Ohio' has been coined for a reason.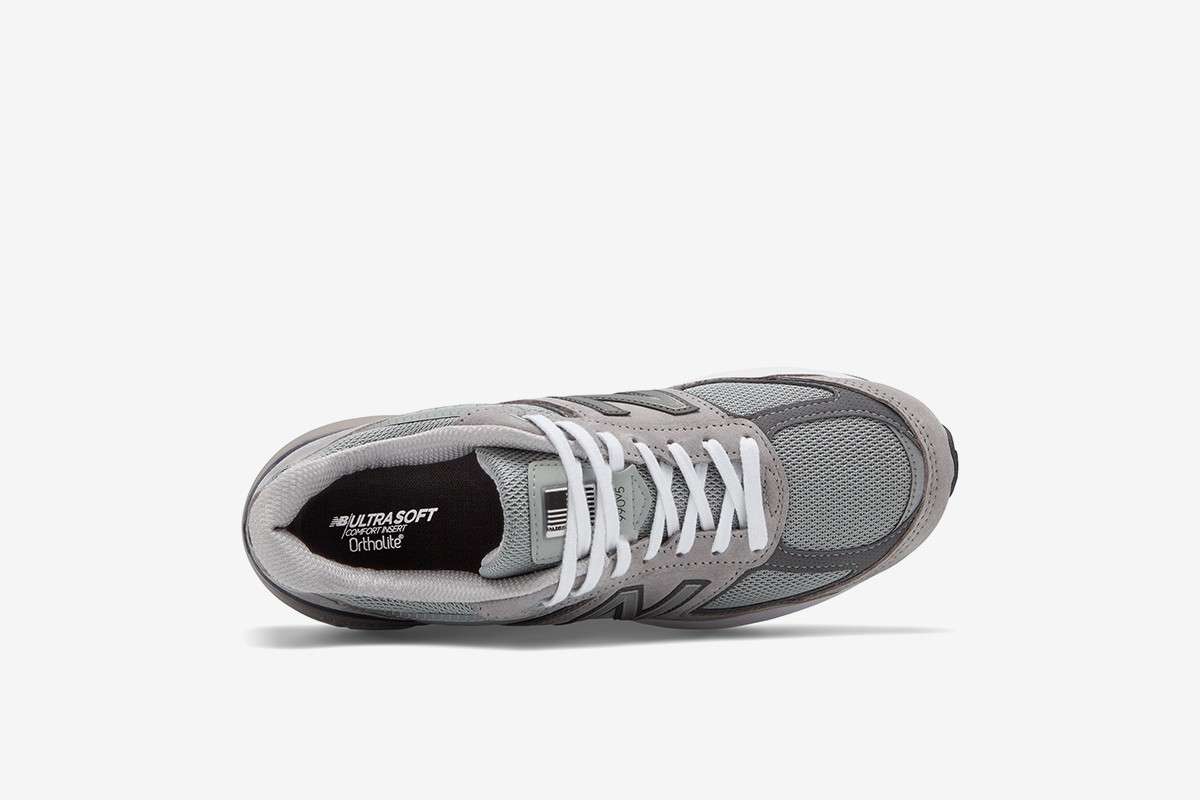 New Balance 990: Since 1982
Since its original release, the 990 has experienced subtle yet significant redesigns across the decades, growing to become an iconic silhouette within sneaker culture, combining fashion and performance to form the perfect duality.

Adorned with neutral and understated colourways that contrasted with the bold and experimental designs of 1982, the New Balance 990 offered something new and against the grain. The original 990 combined stability, cushioning, and flexibility to deliver an incredibly sophisticated and ground-breaking running shoe, quickly becoming an indicator of status and the wider zeitgeist of the time throughout the USA and Europe.


37 years have passed since 1982, all filled with pivotal cultural moments and changing imaginations, but one constant remains. The New Balance 990
men's trainers
.
SHOP NOW AT NEW BALANCE
---
Share this post
---