New Balance Mens Trainers
READY, STEADY, GO!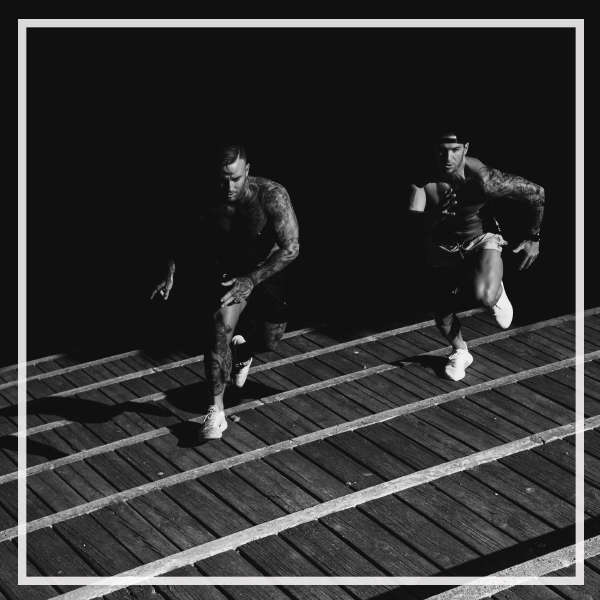 THE BEST NEW BALANCE MENS TRAINERS
The New Balance Mens Trainers are one of our personal favorites. Every season our team of sneaker obsessed editors are getting hyped about every new release across the European sneaker market place. Much of the excitement is centred around brands like Nike, Air Jordan, adidas and Vans due to the sheer volume of releases, but today we get to celebrate and revere one of the longest-serving brands there is. New Balance.
Without getting bogged down with history, because many of you know that New Balance was founded in Boston, Massachusetts back in 1906 and expanded into footwear in 1938, and Thomas Heckler was the guy who first emblazoned the world famous 'N' on the lateral panels of their iconic new balance mens trainers.

New Balance has worked hard this season to drop extra colourways, some of which have been high level. They have also made extra attempts to make their footwear pieces a little more commercial by reengineering the 997 to bring the price down to £80 to give more ownership access to the stylish masses. Let's face it the Made In US 997 and 998 are normally RRP at £200, and truthfully there are not too many of us that can stretch to that on a regular basis.

Okay, New Balance are the kings of retro running shoes so let's get in to our shortlist of the best New Balance mens trainers available to pick up today...
COUNTRY OF ORIGIN
We wanted to start out with the round-up of the pinnacle releases as these are the low quantity production runs that are still hand made using original equipment and processes in factories in the Lake District here in England and also in Boston, Massachusetts.
YOUR DAILY NEW BALANCE
Next up is something we touched on in our opening piece. Its the topic of access and much of the access problems the sneaker game faces in price point. In our opinion, many brands add high prices point as they thing it elevates their brand identity but this isn't always the case.
Brands should be more flexible on RRP and only adjust this price where a design, collaboration and production technique justifies it.
New Balance is one of the few brands that offers a strong range of cool silhouettes in interesting and exciting colourways. Behold our shortlist.
NEW BALANCE RUN CLUB
Like most of the sportswear design teams, they have found a design language that enables them to combine style and performance and New Balance are very successful at marrying together these important elements for today's consumers.

See our full range of running shoes here, and if running is your preferred sporting activity please also check out our piece on adidas running shoes.