BEST SNEAKER YOUTUBERS
Its boxing day and we're all a little whacked after a seriously crazy Christmas day with the overindulgence of food and family time so we figured today would be perfect for some chill with the Youtube.
We hope you enjoy our run down of our favourite sneaker related youtube channels.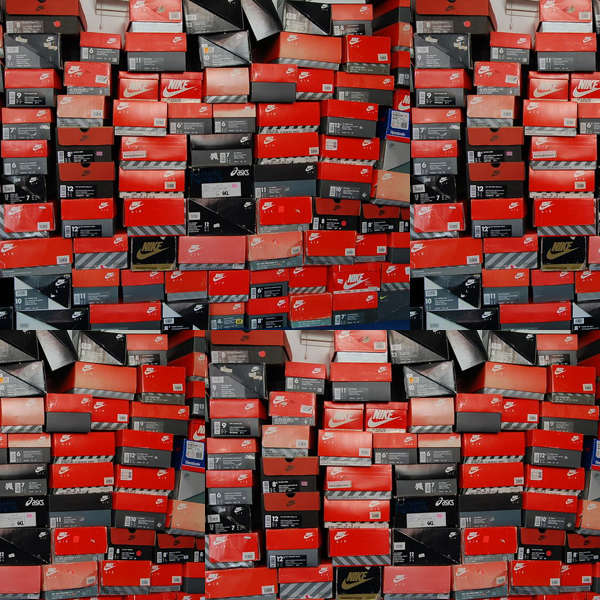 SNEAKER YOUTUBERS
Whether your looking for tips style, seeking out the latest music video or looking to level up your knowledge Youtube is the starting point for all of us as its so easy to digest some insightful video content and the sneaker game has several players who have become the go-to for unboxing and impartial opinion of what's hot and what's not!

We want to share with you the Youtubers and Youtube channels that will fill your minds with brilliant sneaker related facts and opinions that will level up your sneaker knowledge to 1000!
BRAD HALL
Brad Hall
has a preppy and comedic style, but you can see an unlaying passion for every pair he reviews, especially when he dons the black gloves!
Who knows whether this is a sarcastic parody or if this how he actually acts in real life.
All we know is that its a fun and entertaining watch and he gets his hands on some dope kicks pre-launch!
Join the 310,000 + Subscribers
WATCH BRAD HALL
MR FOAMER SIMPSON
Native New Yorker Mr Foamer Simpson is cereal eating, basketball dunking sneaker connoisseur to the extreme and his super enthusiastic delivery when unboxing and describing the sneakers is captivating....he's got a radio DJ style which is pretty cool in a youtube context. Super tight and super clean presentation.
That's why he has close to 400,000 subscribers.
WATCH MR FOAMER SIMPSON
PENGEST MUNCH
Now known as the Chicken Connoisseur aka Pengest Munch to us he spends his day's sampling and reviewing the best Chicken shops around North London, but what has this got to do with sneakers.
You will notice he does a crep check in every video and clearly loves his kicks.
If you love chicken and kicks, this is the channel for you!
WATCH PENGEST MUNCH
CREPJUNKIE
Its all in name right here!
The Crepjunkie format is to interview DJ's, creatives and style leaders to discuss their sneaker obsession and going on to tapping into their memories and nostalgia of the sneaker game and the sneakers that mean something to them.
Its great to hear stories about releases, drop dates and collaborations that are dear to their hearts.
Its great to hear like-minded folks talk about what sneakers mean to them.
Its a really insightful watch, and comes recommended.
WATCH CREPJUNKIE TV
QREWTV
Qias Omar is one of Youtube's biggest sneaker personalities with close to 1.1 million subscribers. He is a prolific vlogger with 2 to 3 videos every week as he lives his sneaker obsesses life of a hypbeast live on Youtube as he trawls the bay area of California looking for the best pickups.
He also does quite a few competitions and giveaways so if you need some heat to give QREWTV a follow.

Join his 1.1 million subscribers today!


WATCH QREWTV
RETROSNICKERS
This is what happens if you don't wear your kicks!
Yes, all these beautiful, deadstock pairs people keep boxed and unworn basically turn to dust after 10-15 years because the midsoles and air units crumble and fall apart.
Retrosnickers is an awesome filmmaker, and he shows you how to clean, fully restore and even sole swaps on your kicks so its fun to watch and you can learn how to maintain your prized kicks!
WATCH RETROSNICKERS
KING OF TRAINERS
We met Franklin aka King of Trainers back in 2012 at one of the early Crepe City sneaker events in Brick Lane, London and he made an instant impression to the thousands in attendance as he walked around the venue in a regal red velvet cape with a huge crown having his picture taken with everyone at the event...Instant legend!
His Instagram unboxing review are always spot on and his popularity has skyrocketed in recent months.
Go and check him out on
Instagram
too!
WATCH KING OF TRAINERS
---
Share this post
---